S

id the Dog

and

Lexi the Dog
A Flashback to their Enjoyment of Summer 2015
Sid has some of the most interesting sleeping spots. He is fond of dennish-like places, including his nighttime comfy sleeping crate. Amazing how a 70-ish lb dog can tuck away and essentially become lost inside the house.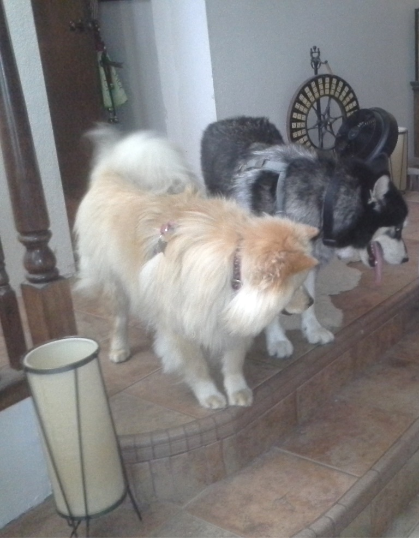 Sid is fond of lounging and sleeping in the guest bedroom. He likes to crawl under and roll up in the bed's soft denim comforter with the ceiling fan above the bed turned on.
We now call this guest bedroom "Sid's Room". When I tell Sid "Go to your room!", he runs into the room and jumps on the bed with a huge smile on his face.
I had just asked Sid and Lexi if they were ready for their dinner. The mention of "dinner" brought a big happy smile from Sid, and an affirmative tail wag from Lexi. Let's eat!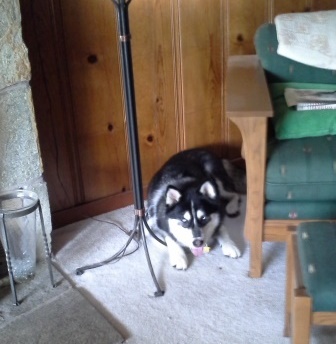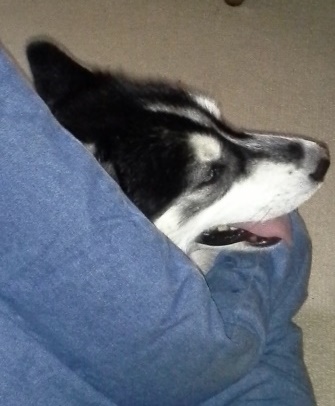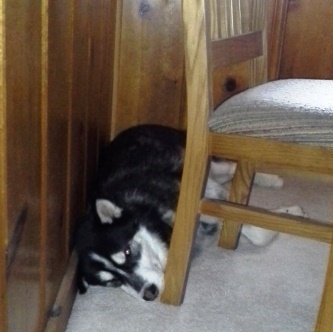 Lexi and Sid practice "wait" for a treat. Good focus!
And yes, that is A LOT of dog hair.
Lexi relaxes and nods off to sleep in one of her
comfy shaded backyard garden bunkers after a long morning walk. Good girl!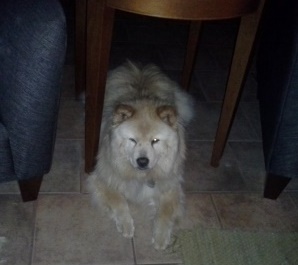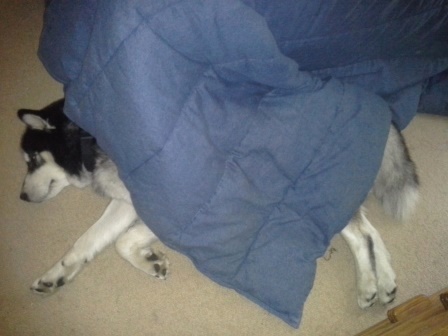 Lexi nods off for an evening nap after a delicious dinner of chopped roast chicken, steamed organic brow rice, veggies (typically pumpkin and something else such as peas and carrots), crumbled hard boiled egg, and a side dollop of plain yogurt. We call Sid and Lexi's meals Canine Unfried Rice!

Both Sid and Lexi LOVE food and tend to be fast eaters. We serve their meals in large bowls (don't heap the food up into a pile), which slows down their eating pace.