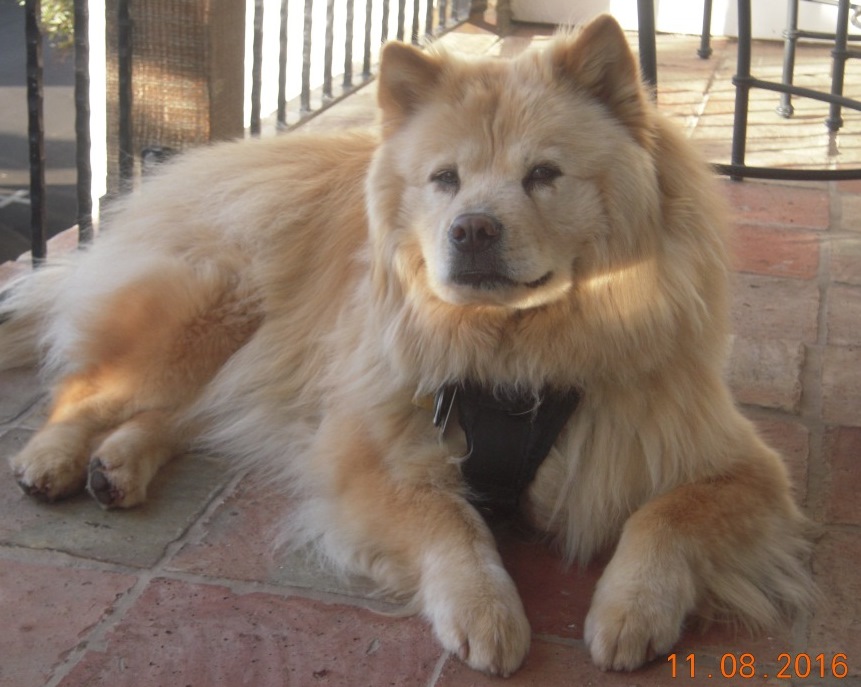 Meet Lexi the Dog! Lexi, a beautiful Chow Chow-mix - most likely a Chow Chow-Pomeranian mix - adopted us as her Forever Family at the Antioch Animal Shelter in Antioch, California on October 22, 2014. We celebrate every October 22 as Lexi Day.

Lexi was about 2 years old at adoption; we've given her a birth date of October 23, 2012.

Lexi had a very hard first 2 years of her life. She was one of 7 dogs seized by Antioch Police in August 2014 due to severe neglect and abuse in a backyard puppy mill, and unfortunately the only dog of the 7 to survive. She was pregnant at the time and in very bad shape (so malnourished that sadly none of her puppies she delivered at the shelter survived) and nursed back to health by the fine folks at the Antioch shelter during the 3 months legal proceedings related to her seizure progressed.

We adopted Lexi as soon as she became available for adoption; she was skinny, so frightened she was shaking, her tail was held down between her legs, she had a very thin coat. Lexi's 2 lower canine teeth were fractured (we had them surgically removed) and she had sustained trauma to her tongue at one time; a v-shaped chunk is sadly missing from the tip of her tongue. Poor soul.
Lexi: A Fabulous Loyal Dog
Lexi has thrived in our home, becoming a healthy, happy, and confident dog. She truly does not look or act like the dog we adopted in late October 2014. Lexi now has a gorgeous, thick coat, with a set of furry haunches the Kardashian sisters would envy. She holds her tail up high and is an excellent watch dog True to the Chow Chow nature, Lexi is protective of her home territory; the fearful shelter dog is no more. She actually has single track trail paths worn in the backyard from perimeter security checks!

Lexi may look like a princess, but boy, she can be full of mischief! Like the time squirrel-obsessed Lexi caught a squirrel in the backyard and proudly brought the squealing, still alive squirrel inside the house to show me. Oh, and Lexi has since caught (but did not kill) backyard squirrels #2, #3, #4 (with Sid's help), #5, and #6. Also 1 rat (deceased) and 1 vole. Those are the casualties that we know of, anyway.

Lexi and her fur brother Siberian Husky-mix Sid are a very bonded pair. They were so meant to be with one another; within 5 days of Lexi's arrival, Sid and Lexi settled in together as if they were litter mates. To see Sid and Lexi wrestle, chase one another, and groom one another is so very heartwarming. Shelter dogs rock!

We are so grateful to be able to give Lexi the Forever Home and pampered life filled with love, nutritious food and snacks, exercise, and attention she so richly deserves. You will never be abused again, Sweetheart.
Lexi livin' the dream at Doris Day's Cypress Inn in Carmel, California.

Lexi

the Dog
Mary's Faithful Canine Companion
Above is a photo of Lexi when we adopted her on October 22, 2014. Skinny, frightened with tail down between her legs, thin coat. Would you ever think today's Lexi is the same dog?

Lexi in December 2018
My confident and healthy Lioness!
Occ

The beach at Carmel. Lexi loves the beach!
Occ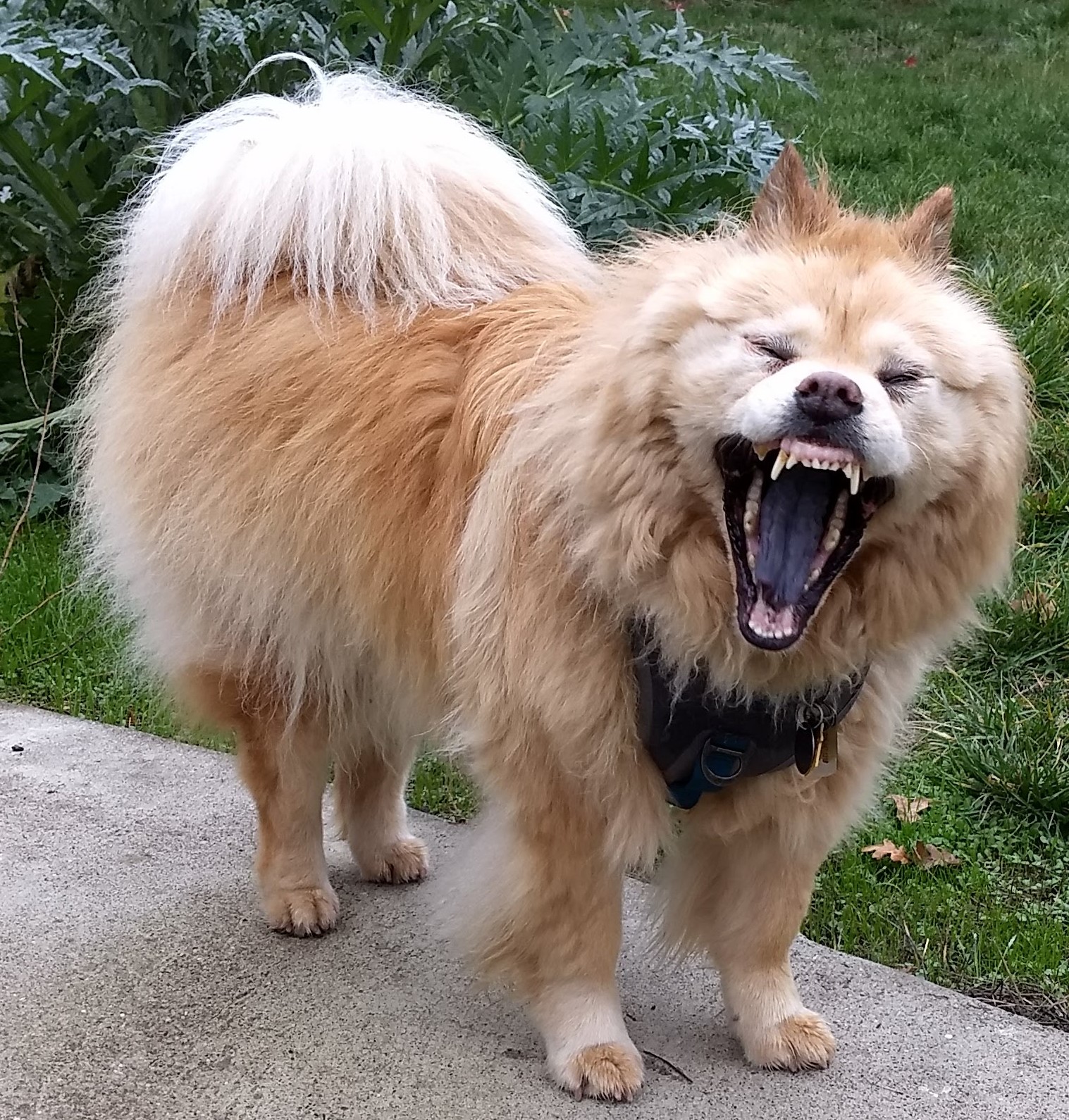 Mommy! You've been gone for like 10 minutes. Are you ever ever coming home?